The Immersive Experiences (IMEX) Lab leverages years of Media Commons expertise in enhancing courses by encouraging students to look at problems and prompts in new ways and takes it one step further with the exploration of this new, rich video language. Whether finding the best of 360º video, producing immersive materials for your students or assigning the creation of content, our resources can help you jumpstart your efforts.
Learn from Your Peers: Examples from the Classroom
Thinking of adding a media project to your classroom but not sure where to begin? Get inspiration from Penn State faculty all across the Commonwealth. Each case study features examples of outcomes, grading rubrics and more so that you can choose elements to add to your course.
Looking for great content to engage your students?
IMEX is hard at work developing a comprehensive Experience Catalogue, organized by discipline, that makes it is easy for faculty to find content that will be a perfect fit for their courses. Take a look at what we've found so far – and submit a suggestion for other materials that you want to see.
Find Your Experience
Get Started: Materials for Your Courses
Instructor's Guide to Media Activities
Our guide has been designed to provide tips on designing and implementing immersive projects in your classes. In it, you'll find essentials to help ensure you have a successful experience with your students – both in and out of the classroom.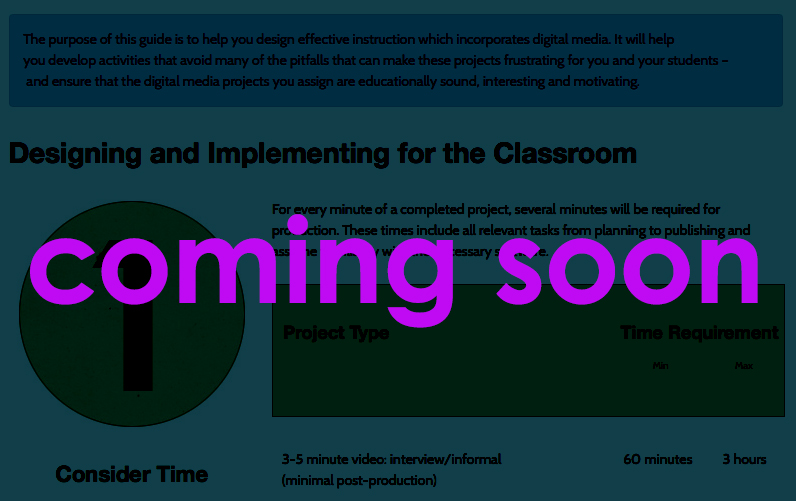 Resources
Need a little help with a project you've assigned or activity your students have embarked upon? These resources should fit the bill.
Pilots, Projects + Programs
Want to take part in the latest offerings from Media Commons? Find out more about our pilots, projects and programs.
Get Support: Available Faculty Services
In-Class Workshops + Labs
If you are assigning an immersive video creation project in your course, we can conduct an in-class workshop in our instructional computer lab to get your students up-to-speed on the required software quickly.
For University Park courses, we also offer the use of our lab for classes to work on their assignments during a class period. These allow for both yourself and an IMEX consultant to be available for students to answer any questions or give advice on the progress of their projects.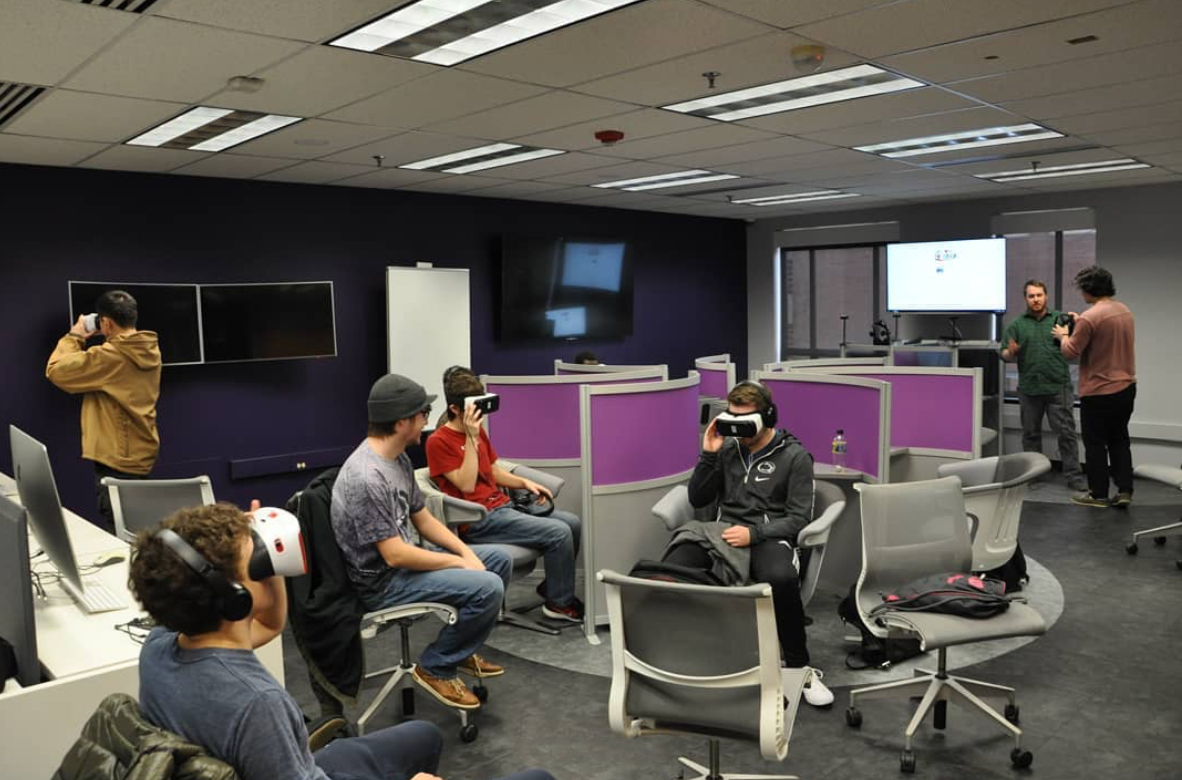 IMEX consultants and instructional designers can work with you to design assignments that are effective, engaging and work within your timeframe. We can also provide resources such as sample rubrics.
Consultants will work with you one-on-one to learn the multimedia software you need for your projects. We can teach you the basics quickly so you can start immediately or spend time with you learning software in-depth.
Send your students to IMEX individually or in groups to get support at any time during the course of completing their immersive video projects.
Contact IMEX prior to sending large groups of students our way – and as early in the semester as possible. The more in advance we know, the better the assistance we can provide.
Ready to Get Started?
If you're all set to deploy a an immersive experience in your classroom – or just want to talk with a consultant – please get in touch.