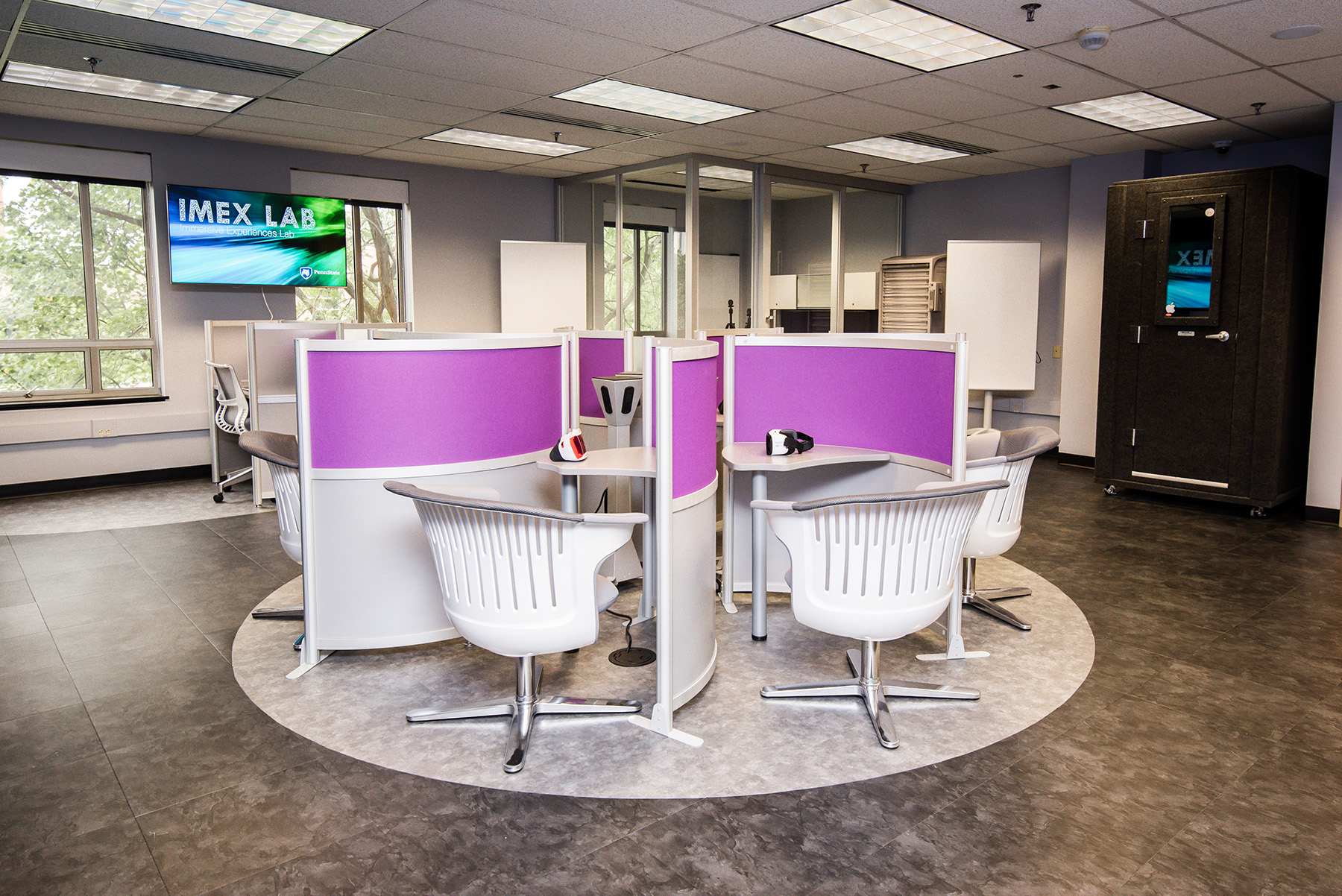 The Immersive Experiences Lab is a space that focuses on 360º video due to the ease of creation and viewing this rich content. IMEX Lab is backed by Media Commons and builds on best practices and workflows that have been built over many years to streamline creating meaningful multimedia experiences.
The Lab is future-thinking space, positioned to follow the trends of the emerging immersive media market. As lessons learned in this space are accumulated they will be evaluated and iterated upon with an eye towards rapid implementation at scale across all Media Commons spaces in the Commonwealth. Where there is interest, we look to partner with faculty, staff and students in this ongoing exploration.
The Pinwheel Theater allows for exploration of immersive content in a safe, comfortable setting. Swiveling chairs let you move in 360º without worry of where you are wandering and the clustered design makes for easy guidance of groups with tailored software for curating content.
The Lab has on offer a variety of easy to use headsets that make diving into immersive content a snap. While the team is always bringing in the latest in individual viewing devices, there is also a large, curved display for those times when exploring becomes a group experience, too.
I like what I'm seeing. Now what?
Those interested in learning more about the Immersive Experiences Lab should get in touch to
request a workshop, contact us to schedule a visit or make an appointment. We look forward to seeing you.