New Kensington Opens First Campus IMEX Viewing Pod
Just as the dust settled on the 2018-2019 academic year, the New Kensington campus took the wraps off of a months-long effort to bring immersive spaces and resources to its community.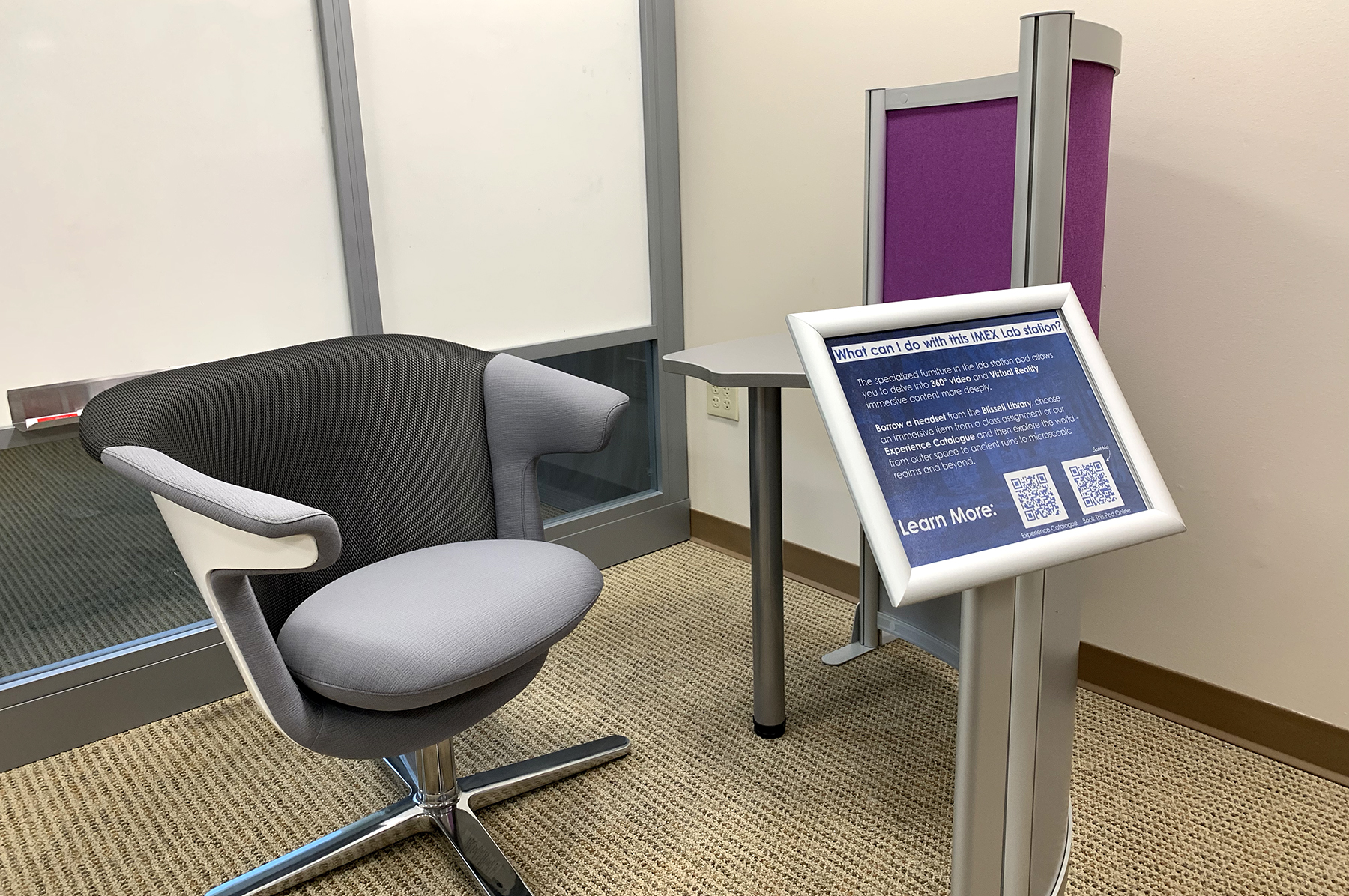 The new IMEX viewing pod will be available in the Quiet Study area, conveniently situated between the main campus computer lab and the Library. The pod uses the same furniture as the IMEX Lab at University Park, meaning that viewers have a wide range of motion while engaging with virtual and real world experiences in this designated station.
The debut of the IMEX viewing pod comes after much discussion between key stakeholders at New Kensington, including Kevin Churik and Jim Rounce in IT, Deborah Sillman in Instructional Design and Yesenia Figueroa, Amy E Rustic and Jennifer Gilley in the Library. Further, campus involvement through the IT Council, made sure that community buy-in for the purchase and installation was part of the process. From our end, many thanks are extended to everyone who saw this through and who has stepped up as a champion for the new resources.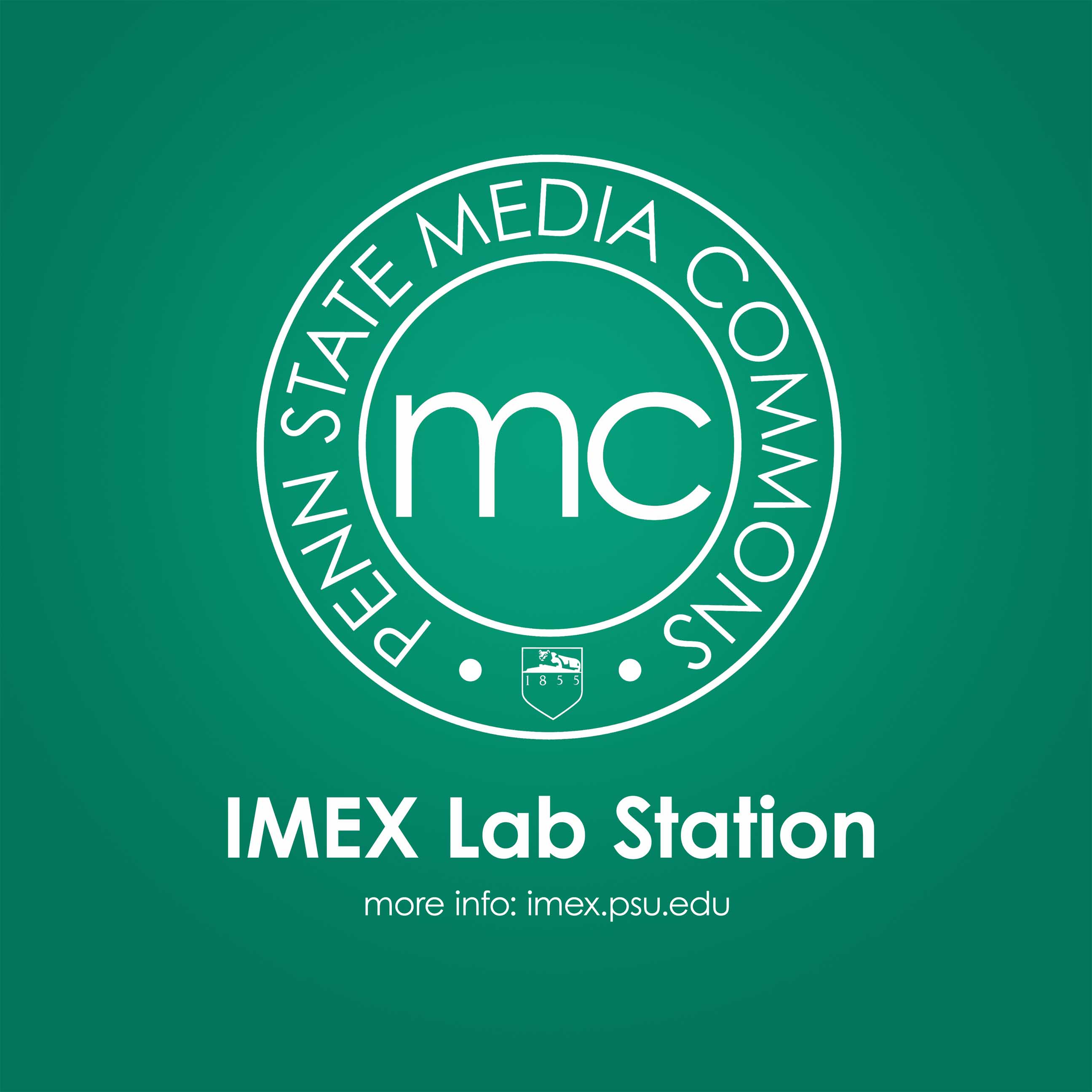 In addition to the viewing pod, the pool of Media Commons loaner equipment has been extended to include both gear for producing and consuming immersive content. The Library now plays host to ten View Master VR headsets (for use with phones via the Cardboard platform), one Oculus Go headset (for more demanding 360º videos and light virtual reality), two Nikon KeyMission 360º camera kits and one Garmin Virb camera kit. Headsets, in particular, are also outfitted with helpful information about how to request content and useful sanitizing reminders and alcohol wipes.
We look forward to seeing how the new IMEX viewing pod is used as we go into the Fall semester, especially since there are several interesting projects in the works this Summer. To learn more about the station, contact campus consultant, Nick Smerker or Deborah Sillman. You can also book the pod or find out details on borrowing equipment via the New Kensington location page.