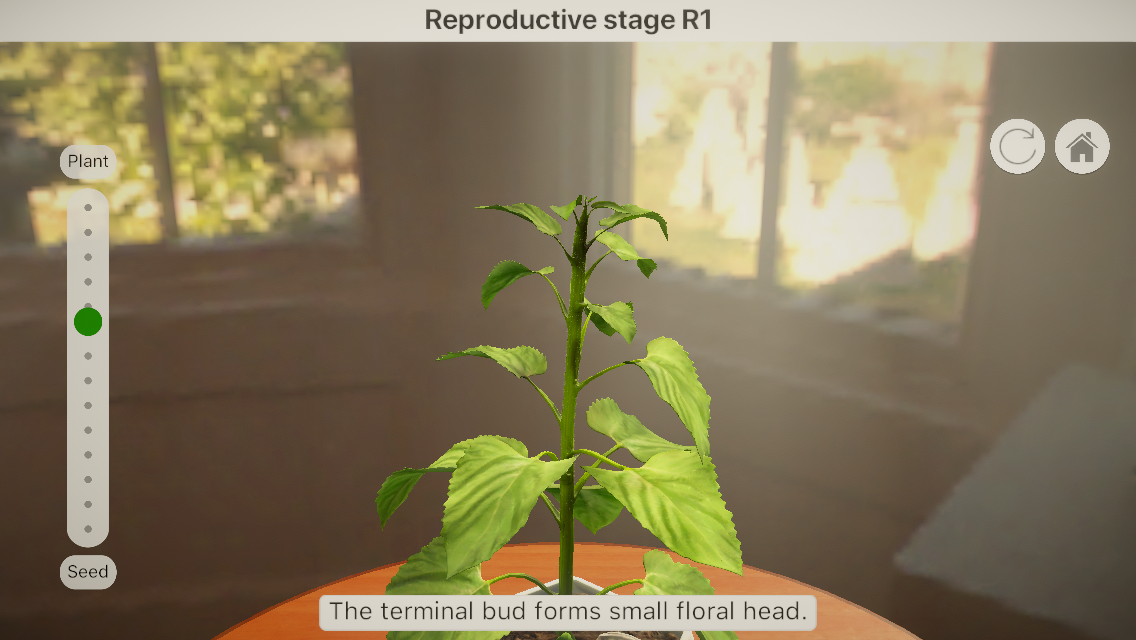 Plantale is a stunning, engaging and learning app which takes you on a journey of a plant's life. You can observe the growth stages of plant from a simple seed and discover how the plant reproduces to form this seed and learn all about the anatomy and morphology of all plant parts with a lot of ease and precision with AR.
This app is a fun way to get up close and personal with plant processes from both an external and internal vantage point, offering the viewer a chance to see both macro and micro structures in action.
Agriculture & Natural Resources
Biological (Life) Sciences
3d modeling, botany, cellular structure, educational media, growth, microscopic view, plants, simulation

What does this mean?
The Level of Integration indicates how much the developer has connected the AR app with the real world environment.
For instance, a Level 1 AR app would bring a pre-created object or projection into the viewer's space. A Level 2 AR app might incorporate a connection between object and physical surroundings, such as anchoring to a particular plane or surface. A Level 3 AR app would rely on several connections to the surroundings, including functional awareness of conditions in the space. A Level 4 AR app would employ increased awareness of conditions and real-time mapping of content onto the physical environment. And a Level 5 AR app would employ all of the above and allow for sophisticated real-time integration of real world and generated content.
iOS App