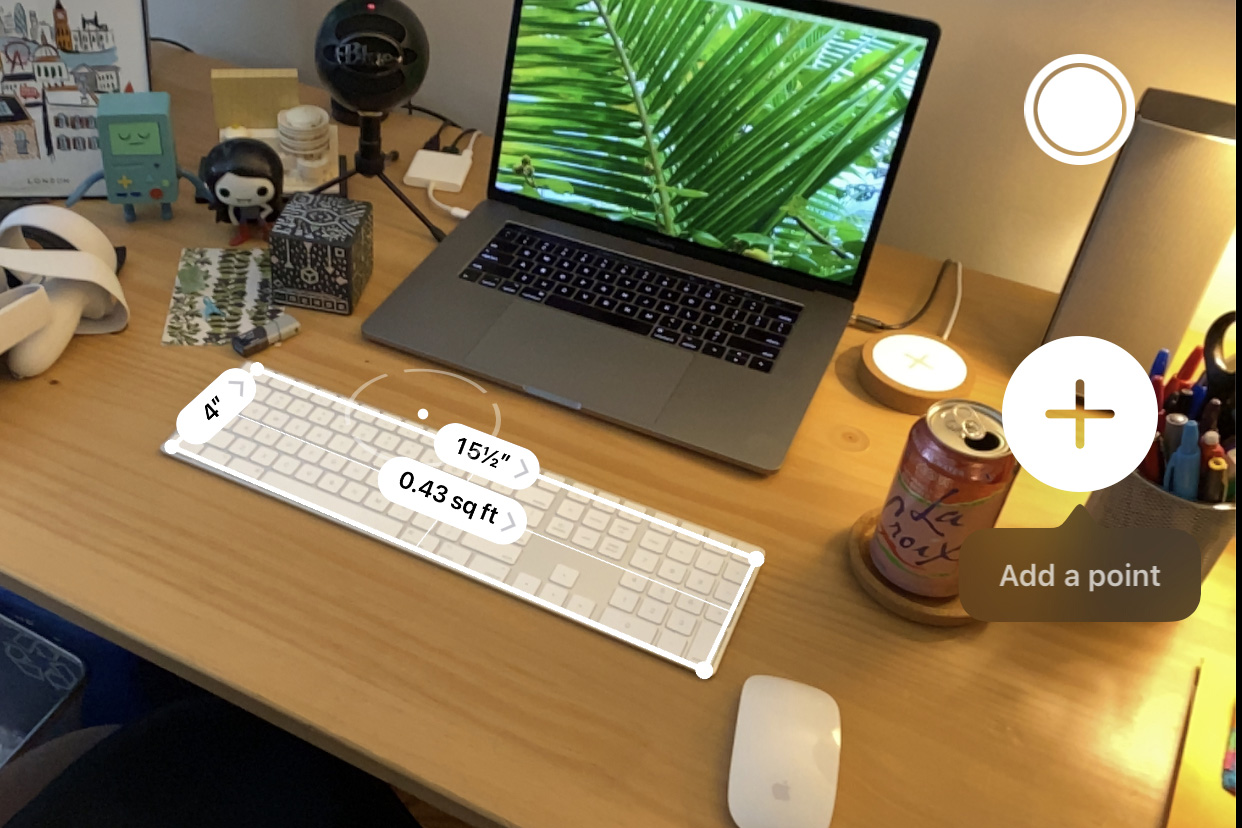 The Measure app uses augmented reality (AR) technology to turn your device into a tape measure. You can gauge the size of objects, automatically detect the dimensions of rectangular objects, and save a photo of the measurement.
Measuring objects in real life is made easy using the Measure app from Apple – simply point your camera at anything in your space and find out its exact dimensions.
Architecture & Environmental Design
Physical Sciences & Mathematics
building, construction, contracting, design developer, informal learning, interior, measure, utility

What does this mean?
The Level of Integration indicates how much the developer has connected the AR app with the real world environment.
For instance, a Level 1 AR app would bring a pre-created object or projection into the viewer's space. A Level 2 AR app might incorporate a connection between object and physical surroundings, such as anchoring to a particular plane or surface. A Level 3 AR app would rely on several connections to the surroundings, including functional awareness of conditions in the space. A Level 4 AR app would employ increased awareness of conditions and real-time mapping of content onto the physical environment. And a Level 5 AR app would employ all of the above and allow for sophisticated real-time integration of real world and generated content.
iOS App