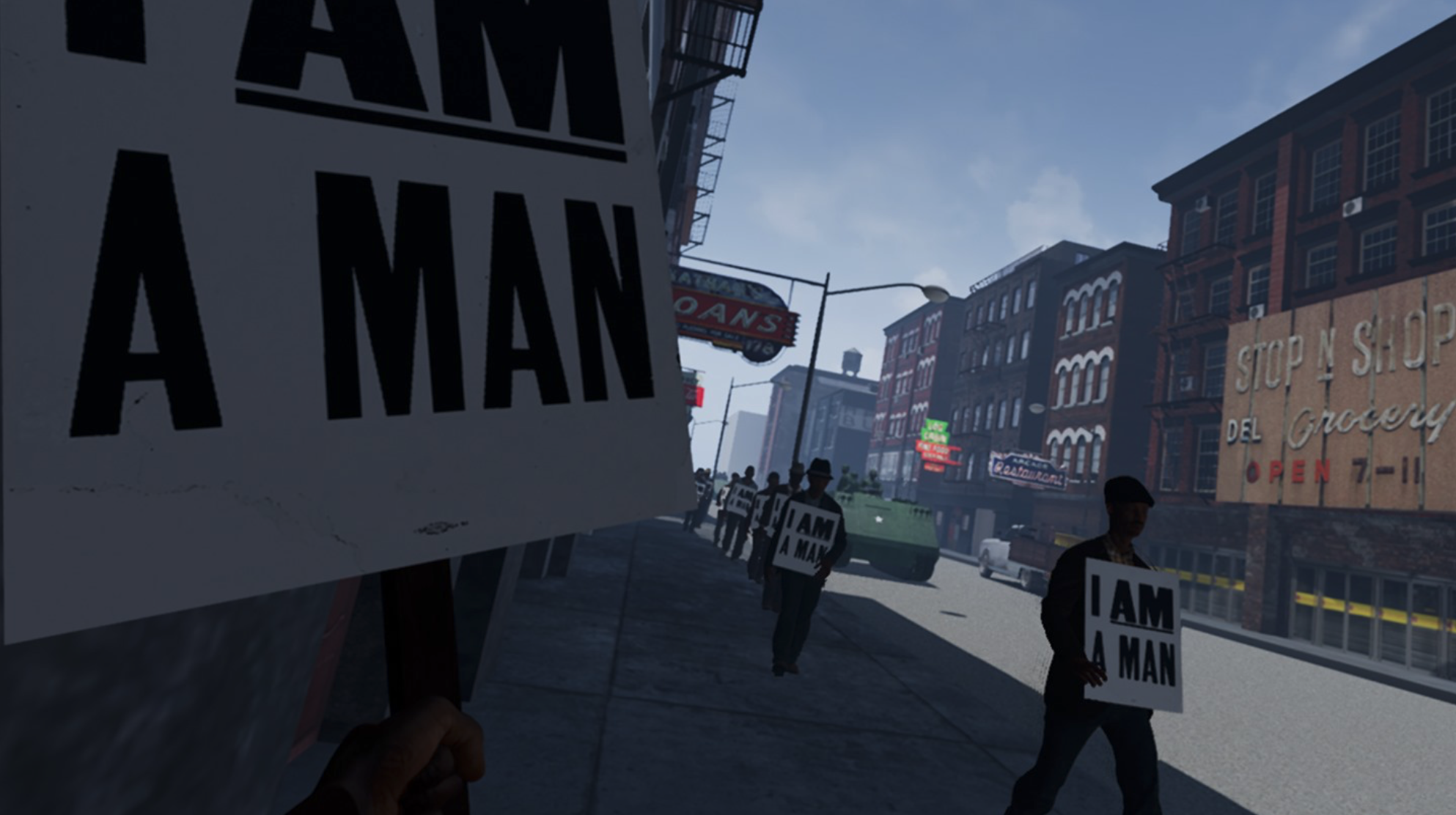 The "I Am A Man VR Experience" gives people an experience of history in a way that provides a better and more personal understanding of the struggles of these marginalized people. The VR experience allows one to literally walk in the shoes of the people who fought for freedom and equality during the civil rights era. Most importantly, this project gives users a deeper awareness of their struggle. Using historical film and photographs, along with voice narrations of actual Civil Rights participants, the project falls along the lines of a new type of interactive-documentary experience.
This is a great example of mixing 360° video with interactive VR content.
Education
Social Sciences
activism, civil rights, disobedience, history, informal learning, protest, racism, segregation, sociology

What does this mean?
The Level of Interactivity indicates how many interactive features an experience has.
For instance, a Level 1 would be a more passive experience where you will be able to look around freely, but you will not be triggering or interacting with things in the environment.  A Level 2 will provide some level of interactivity but only very basically, such as being able to move between different scenes in the experience. A Level 3 will start to incorporate some more complex interactions using a remote or controller to trigger things within the scenes. A Level 4 would be a fully interactive experience but something you are still guided through. Finally, a Level 5 would be a fully interactive experience that gives you complete control of how to use it.
Oculus Rift