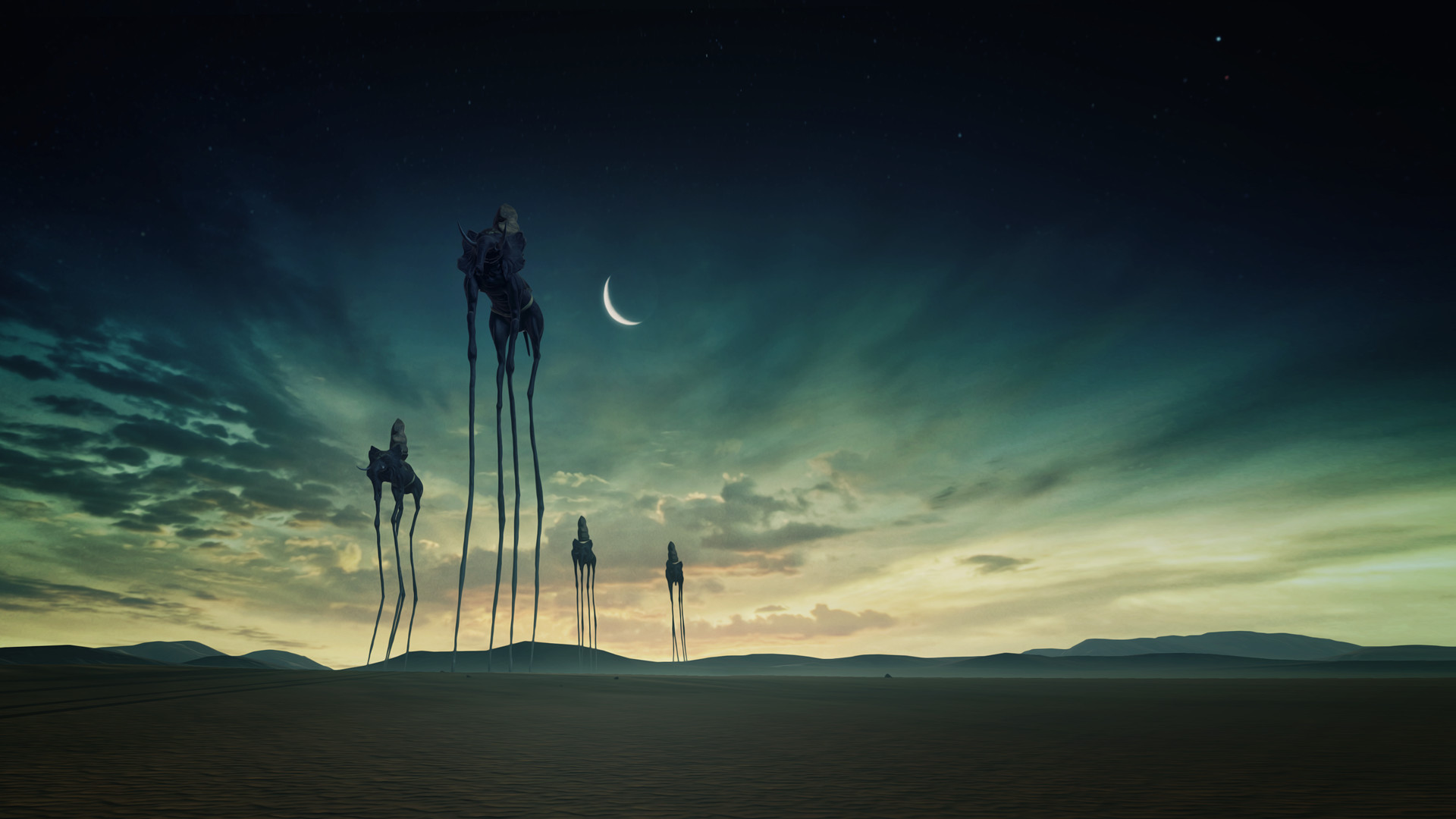 Enjoy the remarkable marriage of art and technology in "Dreams of Dali", a virtual reality experience from The Dali Museum (St. Petersburg, FL), as you explore Salvador Dali's 1935 painting "Archaeological Reminiscence of Millet's 'Angelus'." Immerse yourself in the world of the Surrealist master like never before in this encounter, venturing into the towers, peering from them to distant lands and discovering surprises around every corner.
This is a great example of mixing 360° video with interactive VR content.
Arts (Visual & Performing)
Recreational Services
artist, cubism, curation, dadaism, fine art, informal learning, museum, painting, surrealism
Salvador Dalí Museum, Inc

What does this mean?
The Level of Interactivity indicates how many interactive features an experience has.
For instance, a Level 1 would be a more passive experience where you will be able to look around freely, but you will not be triggering or interacting with things in the environment.  A Level 2 will provide some level of interactivity but only very basically, such as being able to move between different scenes in the experience. A Level 3 will start to incorporate some more complex interactions using a remote or controller to trigger things within the scenes. A Level 4 would be a fully interactive experience but something you are still guided through. Finally, a Level 5 would be a fully interactive experience that gives you complete control of how to use it.
Oculus Rift
HTC Vive