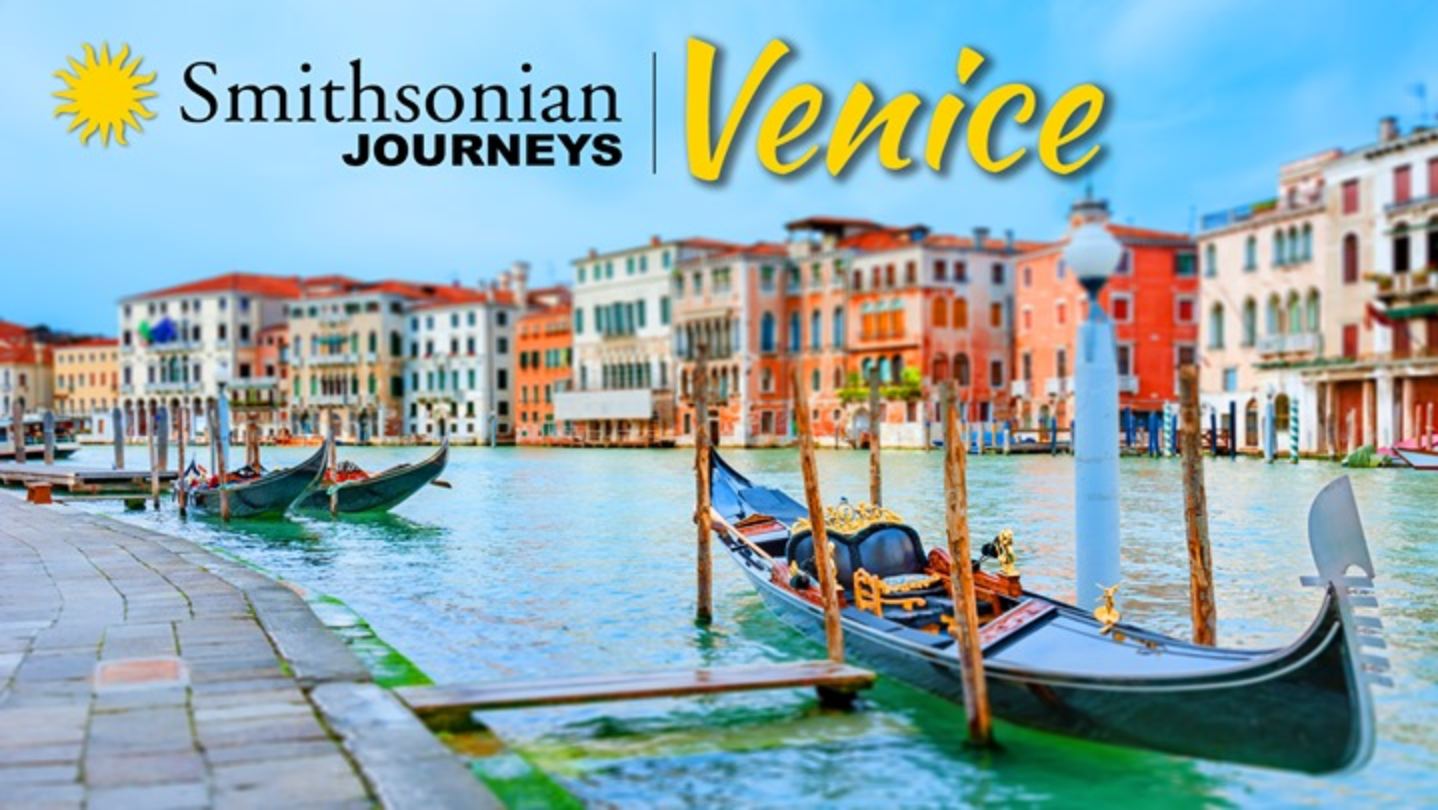 Smithsonian Journeys: Venice
Smithsonian Journeys: Venice invites you to take a tour of this magical city with a brilliant professor of Italian history as your personal guide. Enjoy over 30 minutes of 3D 360° video shot on location as you learn all about the history and culture of the city. Guided by the charming professor Kenneth R. Bartlett, who has been teaching Italian history for nearly 40 years, you'll discover fascinating facts along the way that will make your journey so much more memorable and rewarding.
This is a great example of a guided virtual tour that allows you to move at your own pace and select which parts of the tour you would like to see first.
Humanities & Languages
Recreational Services
cultural awareness, educational media, europe, history, informal learning, italy, tourism, venice
Andreas Burgstaller
Published by The Great Courses

What does this mean?
The
Level of Interactivity
 indicates how many interactive features an experience has.
For instance, a Level 1 would be a more passive experience where you will be able to look around freely, but you will not be triggering or interacting with things in the environment.  A Level 2 will provide some level of interactivity but only very basically, such as being able to move between different scenes in the experience. A Level 3 will start to incorporate some more complex interactions using a remote or controller to trigger things within the scenes. A Level 4 would be a fully interactive experience but something you are still guided through. Finally, a Level 5 would be a fully interactive experience that gives you complete control of how to use it.
Oculus Go
Oculus Rift