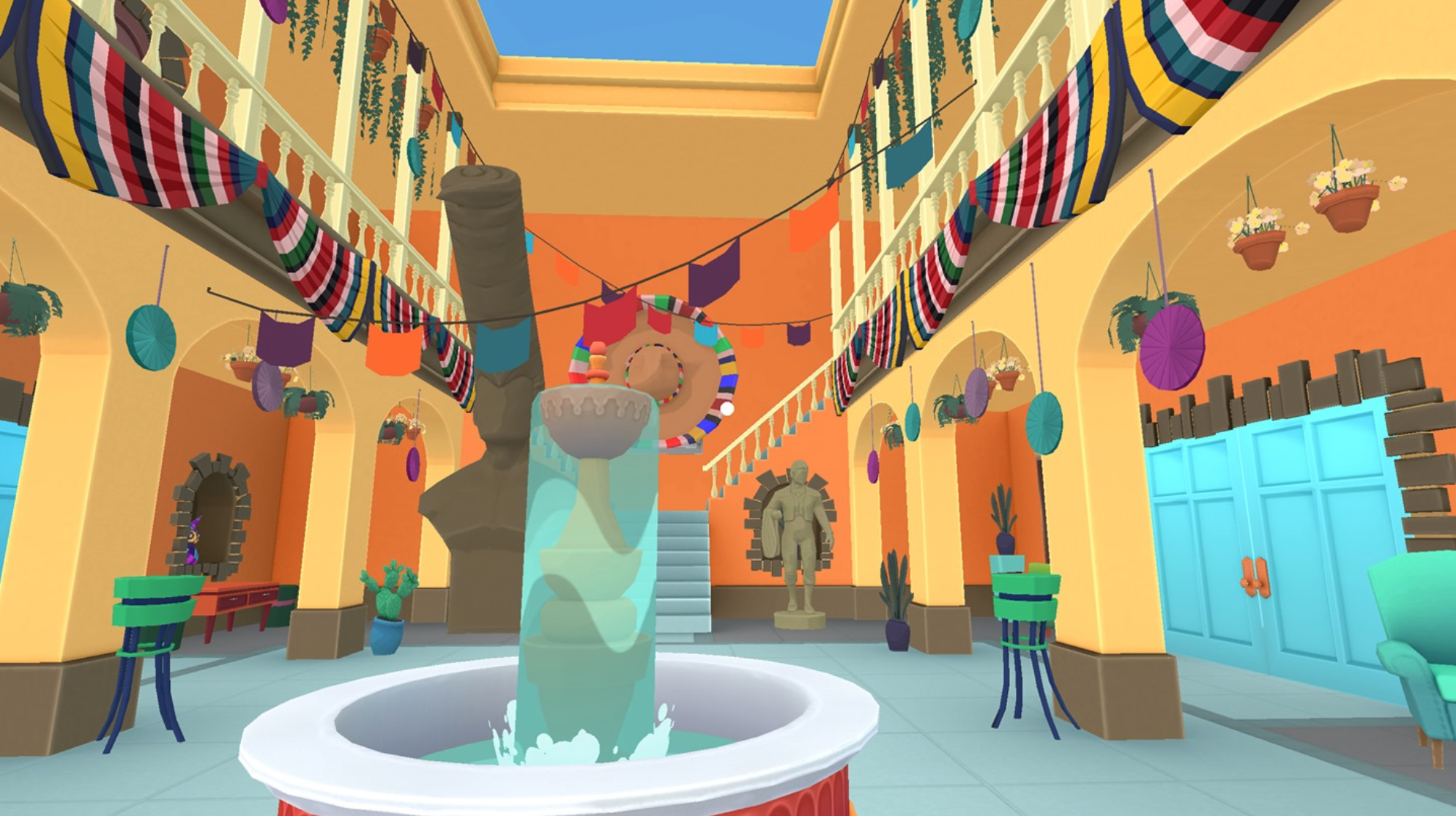 What happens when you arrive early for a Mexican fiesta? In busuu's Spanish Learning Game you arrive at a beautiful Mexican hacienda, are greeted by a telepresence robot, taught to speak some Spanish and asked to help the delightfully odd Mendoza family to get ready for the party!
This is a great example of mixing 360° video with interactive VR content.
Education
Humanities & Language
cultural awareness, educational media, informal learning, language practice, listening comprehension, simulation, spanish

What does this mean?
The Level of Interactivity indicates how many interactive features an experience has.
For instance, a Level 1 would be a more passive experience where you will be able to look around freely, but you will not be triggering or interacting with things in the environment.  A Level 2 will provide some level of interactivity but only very basically, such as being able to move between different scenes in the experience. A Level 3 will start to incorporate some more complex interactions using a remote or controller to trigger things within the scenes. A Level 4 would be a fully interactive experience but something you are still guided through. Finally, a Level 5 would be a fully interactive experience that gives you complete control of how to use it.
Oculus Go
Gear VR